La Torrefazione is a third wave coffee shop chain; by knowing our supply chain we can guarantee the quality and taste of our coffees. All of our baristas have a barista exam, meaning that they both know how to make coffee as well as the story behind each of our coffees. To us, a great cup of coffee is a piece of art and all the steps on the beans way to the cup are important to ensure the perfect coffee experience.

When selecting our coffees we work together with our friends from Kaffa Roastery. Together we travel the world to look for the most interesting coffees out there to bring back home for our customers to try. Besides the quality of the bean we pay a lot of attention to how the coffee is produced and we always aim to buy our beans straight from the farmer. New coffees are selected a few times a year to make sure we use fresh beans only. The La Torrefazione brand coffees can only be found at our cafes.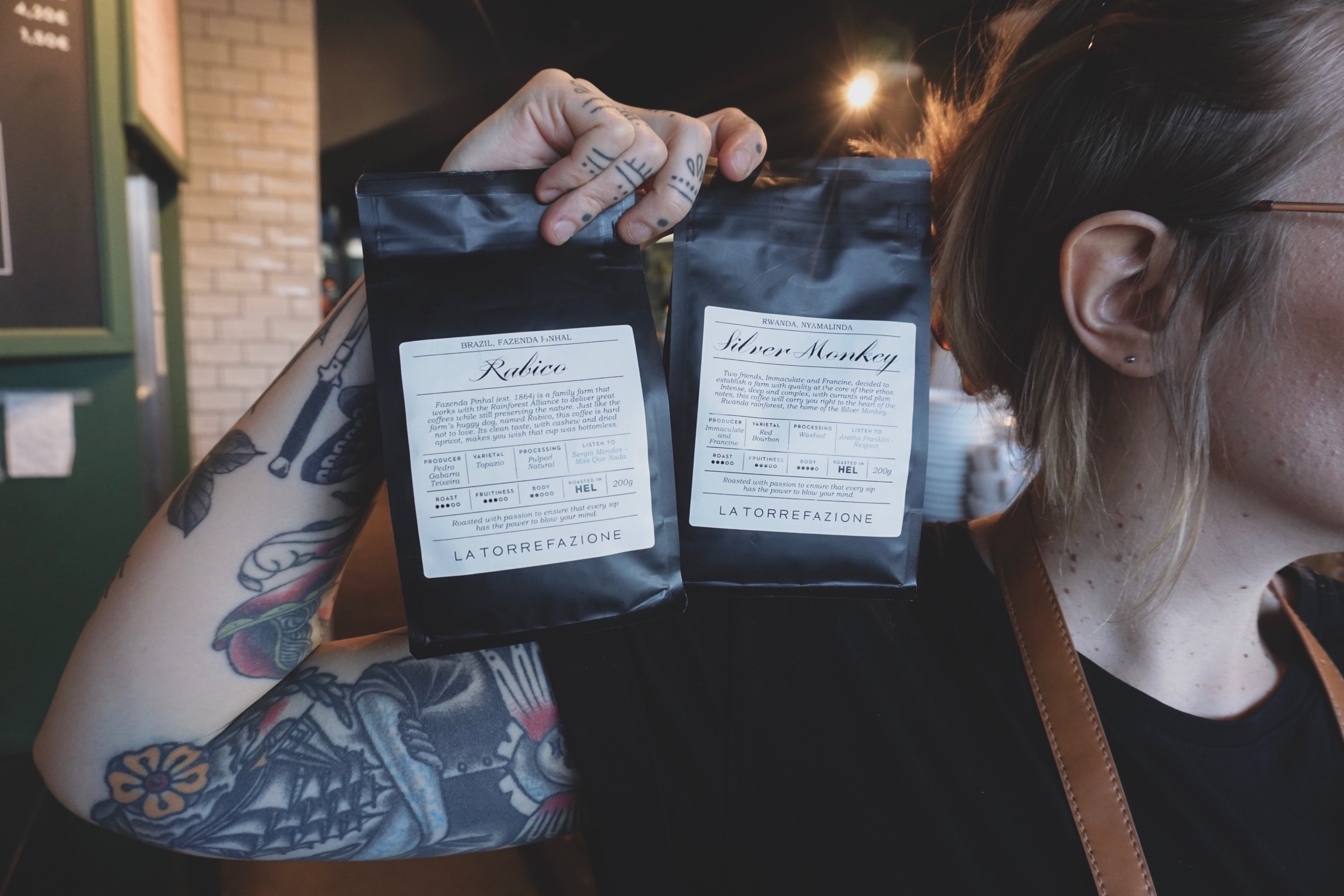 Silver Monkey
Two friends, Immaculate and Francine, decided to establish a farm with quality at the core of their ethos. Intense, deep and complex with currants and plum notes, this coffee willl carry you right to the heat of Rwanda rainforest, the home of the Silver Monkey.
Kaffa Roastery
La Torrefazione works closely with Kaffa Roastery. The Hampf brothers decided back in 2009 that Svante would focus on his newly founded roastery, Kaffa, while Jens would focus on the La Torrefazione coffee shops. Eventhough blood is thicker than coffee, some things are better to keep separate since roasteries and coffee shops require very different sets of knowledge and skill. This way both companies have been able to focus on their core functions while learing together along the way. The co-operation between Kaffa and La Torrefazione is daily; we buy coffee, create roasting profiles and organize workshops and Barista courses for the employees together.